I've released a software program that *literally* walks you through the
entire process of creating articles .
It guides you through every step of writing a terrific article! Then, you can use the free bonus gifts provided in the package to know WHERE and HOW to submit your articles!
"You see, most folks don't really understand how to BEST use ezine articles to promote a product or service, or their favorite affiliate program.
They know they are supposed to write an article, include some kind of irrisistible offer in the text or in their resource box, and convince editors to publish their article.
But, there is even a MORE clever way to use your article to promote...
And I'm going to share it with you right now.
There are only five steps. And they are all simple...
Step 1: Choose the product or service you want to promote.
It all begins with deciding what you want to promote. Is it your own product or service? How about your favorite affiliate program? Perhaps you may even want to promote Instant Writer Software -more on that later...
Decide what it is that you want to promote through your free ezine article. Now, you're ready to experience the magic...
Step 2: Think of a way to create a desire for MORE:
Now that you know what your're promoting, you will need to create an article that directly relates to the product or service that you have. Relax! There's lots of different ways to do this and the Instant Article Creator explains it in detail.
Here's how it works:





What if...

You wanted to promote the Instant Query Letters software program in a free ezine article?

How could you use an ezine article to promote the software?

First, you would choose your target market. In this case, it's writers that want to be published in consumer magazines, books, etc.

Then, you would do a litte research on the web. You soon discover that many editors are annoyed. They are receiving too many incomplete, shoddy query letters. They claim that new writers just don't know HOW to write decent queries. They say that many wonderful story ideas end up in "file 13," due to the lack of necessary information they need to consider requesting the whole manuscript.

You find that there are five major components that every editor desires that are often missing!

You've hit the jackpot! Now, you have just the right content for you article!

Now, all you have to do is organize the content that you've discovered into a great article and add a headline that will literally PULL every writer's eyes to it!

( All of this is explained in detail in the Instant Article Creator.)





See how easy this is?
Step 3: Turn your approach into a tips list.






"How to Generate More Acceptance Letters and Book Sales With Professional Query Letters"

"7 Powerful And Profitable Ways To Use Query Letters To Skyrocket Your Writing Income"

"Want to Increase Your Freelance Income? Here are 7 Ways to Do It..."





That's all you need to do. Determine your goals.. Decide how to get there with your "Make 'em want MORE approach. And then develop a list, or even a step-by-step tutorial for your article that leads the reader to the destination you choose.
With each new strategy, step, tip, or idea that you share, you can direct the reader's mind toward feeling the need for your future offer! They are practically buyers already! Hynoptic marketing like this works. Period.
Step 4: Add your responses. Then elaborate on each point.
Here's more of the easy part. Just add your responses to the boxes on the Instant Article Creator.. Make them good. Provide quality content. Then expand on each of your responses.
Step 5: Pretend you are the customer. Read your article with a "critical" eye.
*Is it useful?
*Did you find any glaring typos or goofs?
*Does it make you want MORE?
See, it's not so hard!
Just read what the Author of the e-book "Articles That Sell." has to say about the Instant Article Creator...
---
Dear Kristi,
I just finished reviewing your Instant Writer Software and I am very impressed. I easily installed the software and followed the detailed yet easy instructions and created my first article. This software will work for inexperienced and experienced writers and is particularly good for people who have trouble organizing their thoughts and ideas.

Writing and publishing articles is clearly the best and most frugal method of promotion available and your Instant Writer Software is a crucial component for anyone wanting to enjoy the benefits of this technique!

Best wishes,
Bonnie Jo Davis -Author -"Articles That Sell."
Here's a letter from a "seasoned" writer:
Hi Kristi,

I have decided recently that I should write a few articles, but I hadn't started to write them yet. I was most interested, given the title of your software, when I saw what you were offering. It is no reflection on you, but rather the result of seeing many second rate attempts at creative software (I may be guilty of such myself) I did not expect the quality of the project to be very high. I was pleasantly surprised, however, to find it to be an excellent resource.

I have already begun to use Instant Article Creator to generate some ideas and I have no doubt that I shall turn to it whenever I want to write another article. I should add that writing an article holds no fear for me. I have already written an ebook on the link between stress and disease, and I am now writing a much longer book on all aspects of stress. However, it says something for the concept of Instant Article Creator that I believe that it will enable me to improve every article that I write.

God bless,

Stuart

Stuart E. Nelson LL.B., Diplomas in

Business Excellence and Life Coaching,

http://stresskill.com/stress/dangers.html



So, how much does this useful marketing tool cost? You are going to be so shocked...
What if I told you that it is a mere $127? Wouldn't it be worth the price of a one- night stay in a decent hotel to generate thousands of leads and sales? Of course it would! But...
I've considered lowering the price to only $97. That's the cost of an inexpensive digital camera...Just imagine how many of those you could buy when your articles began generating all of that free publicity for your products!
Okay, since this is a NEW product and I am in the process of generating testimonials for the product....I will give you the product TODAY for only $67. $47. You can't even buy a decent night out with that amount! You might as well invest it into a valuable Internet Marketing Tool like the Instant Article Creator.
$127.00
$97
Click here now and pay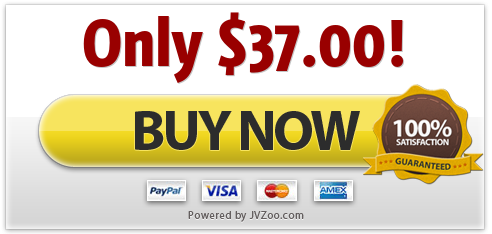 Hey, Kristi:

Good stuff! I really liked the logical way you laid out

how to make an article click.

Best,

Darrell Laurant-http://www.thewritersbridge.com
Look what one editor had to say after he experienced using the Instant Article Creator...
---
I can say that the Instant Article Creator is extremely clearly written, and logically goes from one step to the next. What an original and NEEDED idea!

Ken Laufer-writer/editor for Gary Null, America's premier health/nutrition expert.
---